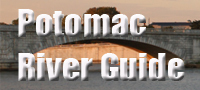 Alexandria to National Harbor Water Taxi
Tour Boat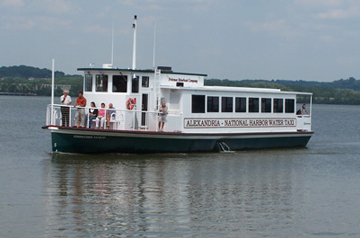 From Old Town Alexandria, a water taxi operates daily with service to National Harbor in Maryland during spring, summer, and fall. The trip averages about 20 minutes from Alexandria to National Harbor. Tickets must be purchased 24 hours in advance from the website or from the ticket booth at the site for same-day travel. Tickets cost $23 for a one-way trip and $37 for an adult round trip.
City Cruises expanded its water taxi service for the summer of 2023. Additional water taxis in the Washington area include:
Water taxis generally run from early afternoon to evening hours. Tickets range from $18 to $22 for one-way up to $37 for round trips.
Nearby Potomac River Crossings

Upstream

Downstream
Yelp reviews of the Potomac Riverboat Company, including the Alexandria water taxi, are shown below.
Suggested Links
Contact Information
City Cruises
0 Cameron Street
Alexandria VA 22314
866-302-2469
Website