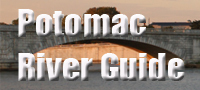 Georgetown Water Taxi to the Wharf
Water Taxi

City Cruises operates two water taxi/tour routes from the terminal at Georgetown/Washington Harbour, one to the Wharf and the other to Alexandria. The boarding area is limited and not ADA-compliant, and is shared with other tour boats. It can get crowded in the summer. The water taxi route goes to the Wharf area, where connections can be made to other water taxis and tours. Weekday fares for the water taxi to the Wharf range from $22 for a one-way ticket to $35 for a round trip.
The return trip is the Wharf water taxi to Georgetown.
City Cruises expanded its water taxi service for the summer of 2023. Additional water taxis in the Washington include:
Water taxis generally run from early afternoon to evening hours. Tickets range from $18 to $22 for one-way up to $44 for round trips.
Suggested Links
Contact Information
City Cruises
3100 K Street NW
Washington DC 20007
866-302-2469
Website