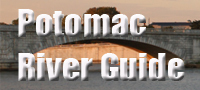 The Potomac River Guide has details on more than 600 historic and recreation sites along the Nation's River. To start exploring, visit our interactive maps or browse the sites.
Interactive Maps
Search Potomac Sites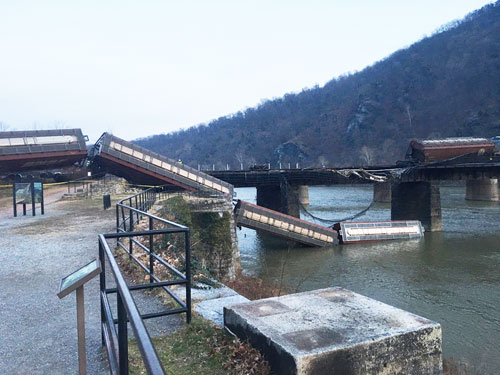 A freight train derailed on an historic bridge at Harpers Ferry, W.Va., in December, forcing the closure of a pedestrian footbridge across the Potomac. Photo: National Park Service.