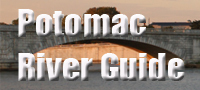 Lockhouse 25
Historic Site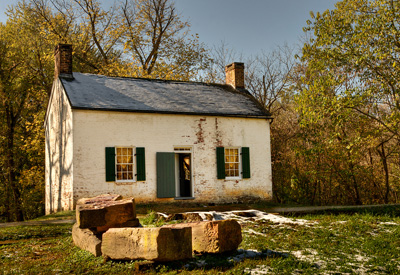 Lockhouse 25 at Edwards Ferry has been restored and is available for rent in the Canal Quarters program sponsored by the C&O Canal Trust.
The lockhouse was originally completed in 1830. Today it interprets the story of the C&O Canal and the town that surrounded Edwards Ferry during the Civil War. The lock, lockhouse and the ruins of Jarboe's store are set next to the Edwards Ferry Boat Ramp which looks across the river to Virginia. The lockhouse is conveniently located 4.5 miles from the town of Poolesville, MD, providing access to groceries and supplies, as well as additional historical discoveries.
The C&O Canal Trust operates six other lockhouses that are available for rent. Each is decorated in a different sytle from the canal era. They inclulde:
The lockhouses are a few of the more than 1,300 historic structures in the C&O Canal National Historial Park.
Suggested Links
Contact Information
C&O Canal Trust
142 W. Potomac St.
Williamsport MD 21795
301-340-2233
Website