The Potomac River Guide has details on more than 600 historic and recreation sites along the Nation's River. To start exploring, visit our interactive maps or browse the sites.
Rock Creek Cleanup April 5
Help clean up Rock Creek at Kensington Parkway and Beach Drive in Kensington, Md., on Saturday, April 5. Site details and map can be found here. For more information, contact Kevin Flynn, kcflynn80@yahoo.com.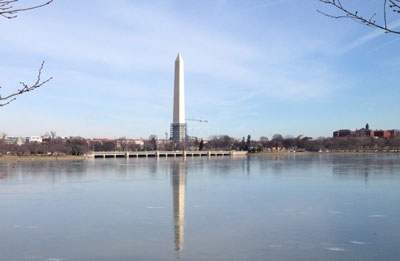 Ice on the Tidal Basin. Photo credit: Betsy Wooster