The Potomac River Guide has details on more than 600 historic and recreation sites along the Nation's River. To start exploring, visit our interactive maps or browse the sites.
River Levels Returning to Normal
Potomac Festival at Colonial Beach
Free Fishing Weekend in Virginia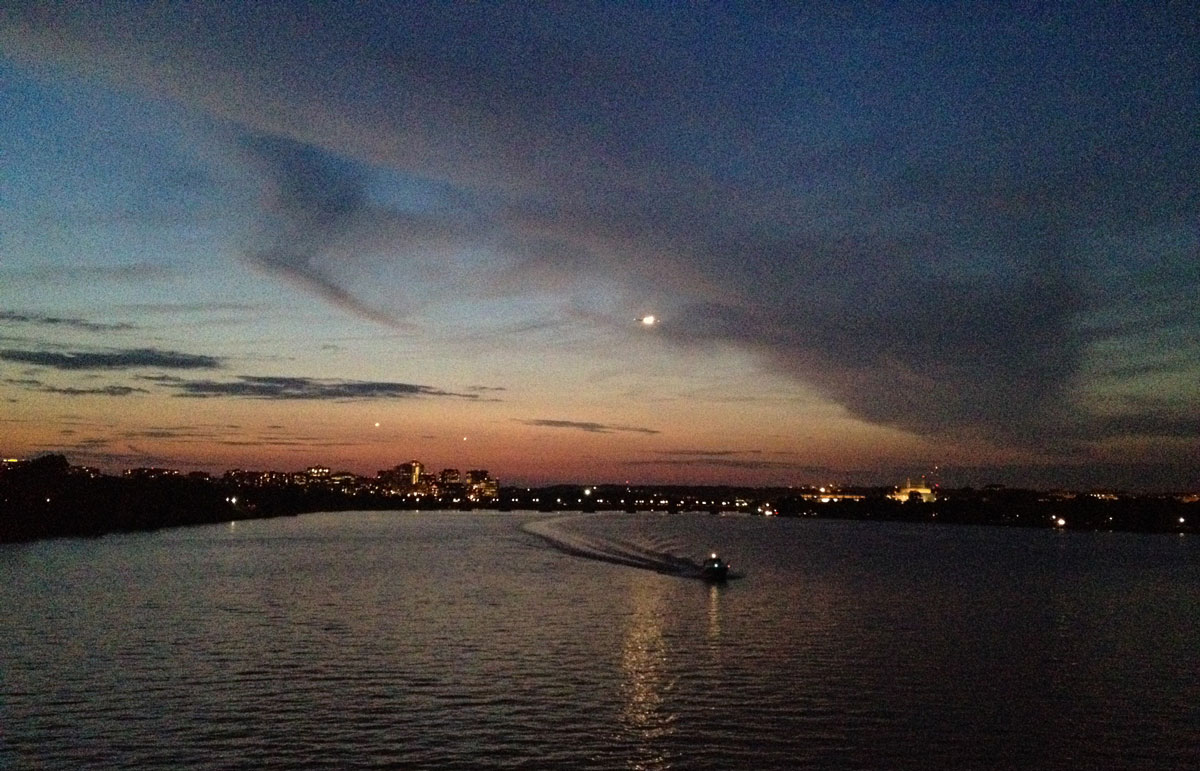 Sunset view of the Potomac from the 14th Street bridge, looking upriver toward Rosslyn, June 2014. Photo by Erinn Shirley.