The Potomac River Guide has details on more than 600 historic and recreation sites along the Nation's River. To start exploring, visit our interactive maps or browse the sites.
Fishing Near Nats Park
Rockin the River: Last Concert
Potomac Sailing President's Cup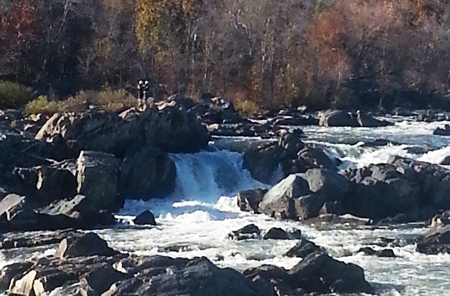 Fall colors on the Potomac at Great Falls. Photo by David Smith of Waterloo, N.Y.