The Potomac River Guide has details on more than 600 historic and recreation sites along the Nation's River. To start exploring, visit our interactive maps or browse the sites.
FLV Tournament in Charles County
Savage Reservoir Release
Great Falls Potomac Festival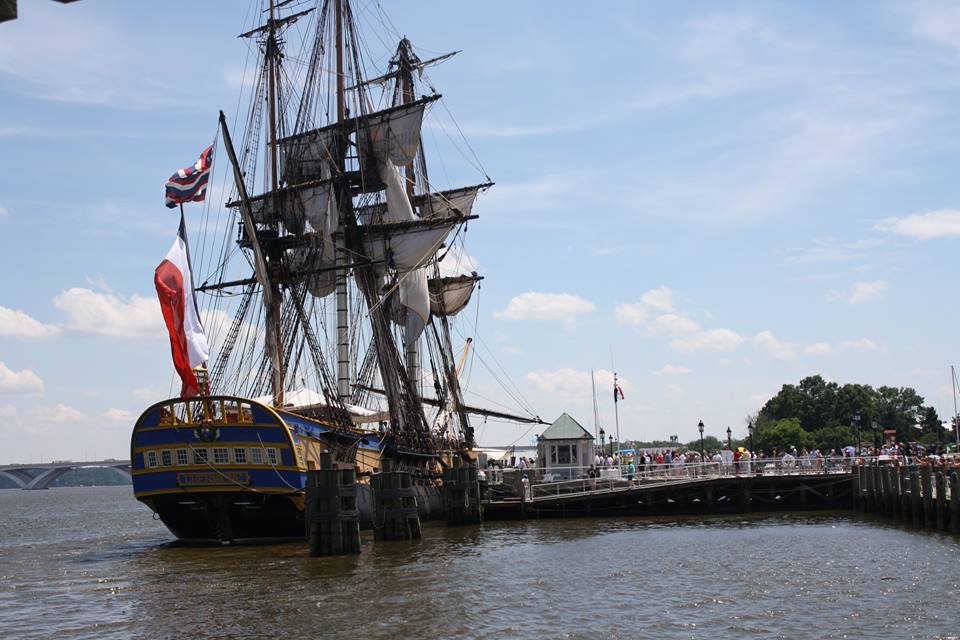 The frigate L'HERMIONE, a reproduction of the ship sent by the French to help the American Revolution, stopped at Alexandria in early June as part of its summer tour of the Eastern U.S. Photo by K.C. Flynn.