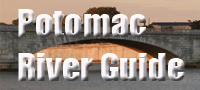 Mall Area
The Potomac River played a key role in the development of the monuments and memorials along the Mall. The river itself was dredged and swampy areas were filled in to create the vision of Pierre L'enfant as the National Capital. Click on a marker or choose a site below for details.
Mall Area Sites
14th Street Bridge
Arland D. Williams Memorial Bridge at 14th St.
Arlington House Robert E. Lee Memorial
Arlington Memorial Bridge
Arlington National Cemetery
Bladensburg Waterfront Park
Capital Elite Charter
Capital Yacht Charter
Charles R. Fenwick Metro Transit Bridge
City Canal
Columbia Island Marina
Constitution Gardens
D.C. Ducks
DC Sail/American Spirit Charters
FDR Memorial
George Mason Memorial Bridge at 14th St.
Korean Veterans Memorial
Lady Bird Johnson Park and LBJ Memorial Grove
Lincoln Memorial
Lobsterman Monument
Long Bridge
Maine Ave. Fish Market
Matthew Hayes Charters
Metro Tunnel at Rosslyn, VA
Miss Ann Charters
Mount Vernon Tour from Alexandria
Mount Vernon Tour from DC
National World War II Memorial
Odyssey Cruises
Potomac Belle Cruises
Rochambeau Bridge at 14th St.
The Yards Park
Theodore Roosevelt Bridge
Theodore Roosevelt Island
Thomas Jefferson Memorial
Tidal Basin
Titanic Memorial
U.S. Marine Corps War Memorial
Vietnam Veterans Memorial
Washington Monument
Washington Monuments Cruise
World War II Monument
Mall Area
The Potomac River played a key role in the development of the monuments and memorials along the Mall. The river itself was dredged and swampy areas were filled in to create the vision of Pierre L'enfant as the National Capital. Click on a marker or choose a site below for details. 14th Street Bridge
Arland D. Williams Memorial Bridge at 14th St.
Arlington House Robert E. Lee Memorial
Arlington Memorial Bridge
Arlington National Cemetery
Bladensburg Waterfront Park
Capital Elite Charter
Capital Yacht Charter
Charles R. Fenwick Metro Transit Bridge
City Canal
Columbia Island Marina
Constitution Gardens
D.C. Ducks
DC Sail/American Spirit Charters
FDR Memorial
George Mason Memorial Bridge at 14th St.
Korean Veterans Memorial
Lady Bird Johnson Park and LBJ Memorial Grove
Lincoln Memorial
Lobsterman Monument
Long Bridge
Maine Ave. Fish Market
Matthew Hayes Charters
Metro Tunnel at Rosslyn, VA
Miss Ann Charters
Mount Vernon Tour from Alexandria
Mount Vernon Tour from DC
National World War II Memorial
Odyssey Cruises
Potomac Belle Cruises
Rochambeau Bridge at 14th St.
The Yards Park
Theodore Roosevelt Bridge
Theodore Roosevelt Island
Thomas Jefferson Memorial
Tidal Basin
Titanic Memorial
U.S. Marine Corps War Memorial
Vietnam Veterans Memorial
Washington Monument
Washington Monuments Cruise
World War II Monument