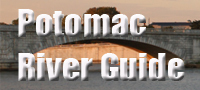 Marsden Tract Campground
Group Campground

Private civic groups can reserve a group campsite at Marsden Tract, located at Mile 11.5 on the C&O Canal Towpath between Anglers Inn and the Carderock Recreation Area.
The campground has five group campsites; all will accommodate up to 30 campers at each site. Each campsite has a picnic table and a fire ring. Portable toilets are located between group campsite #1 and group campsite #2. Potable water is a short walk up the towpath and across the footbridge (may not be available during cold winter months). No vehice traffic is allowed on the towpath and access to the campsites is by foot only. Carderock Recreation Area or Angler's Inn are the two closest parking areas. Each is a one-mile walk respectively. There is a footbridge over the towpath off of MacArthur Blvd. near the interesection of Brickyard Rd. This area may be used to off-load gear and be walked down the hill, however overnight parking in this area is not permitted.
The most popular activity for Marsden Tract campers is hiking the three sections (A, B and C) of the Billy Goat Trail, one of the most popular and challenging rock hikes in the east. There are also many woodland trails for beginners and experts alike. Fishing is also a popular pastime in both the C&O Canal and the Potomac River. A Maryland fishing license is required for those age 16 or older. Virginia licenses are approved for fishing in the Potomac only.
Suggested Links
Contact Information
National Park Service
C&O Canal National Historic Park
Potomac MD 20854

Website