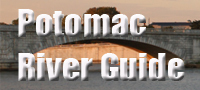 Nationals Park Baseball Water Taxi
Water Taxi

During the summer months, City Experiences offers services to Washington Nationals baseball games and concerts at Nationals Park, and D.C. United soccer games at Audi field. If the game runs long, the service stays available until the end no matter how late.
The water taxi operates between Nationals Park and Alexandria, Virginia. The baseball boat departs from the dock 20 minutes after the last pitch, and the soccer boat departs from the dock 30 minutes after the game ends. Due to limited seating on the boat, one-way tickets after the game, departing from the Diamond Teague Park across Potomac Ave. from Nationals Park and heading back to Alexandria/National Harbor, are available on a case by case basis.
Reservations may be made online or at the ticket booth based on availability. Advance purchases are recommended. As of May 2023, City Cruises had not yet started the water taxi service at Nationals Park. For more info, please call 877-511-2628.
City Cruises expanded its water taxi service for the summer of 2023. Additional water taxis in the Washington are include:
Water taxis generally run from early afternoon to evening hours. Tickets range from $18 to $22 for one-way up to $28 for round trips.
Read Mallory B.'s review of Potomac Riverboat Company on Yelp
Suggested Links
Contact Information
City Cruises
600 Water Street SW
Washington DC 20024
877-511-2628
Website