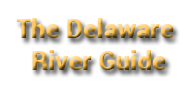 Interactive Maps
Thematic Maps
Search Delaware Sites
Also Explore
Lower Trenton Bridge
Highway Bridge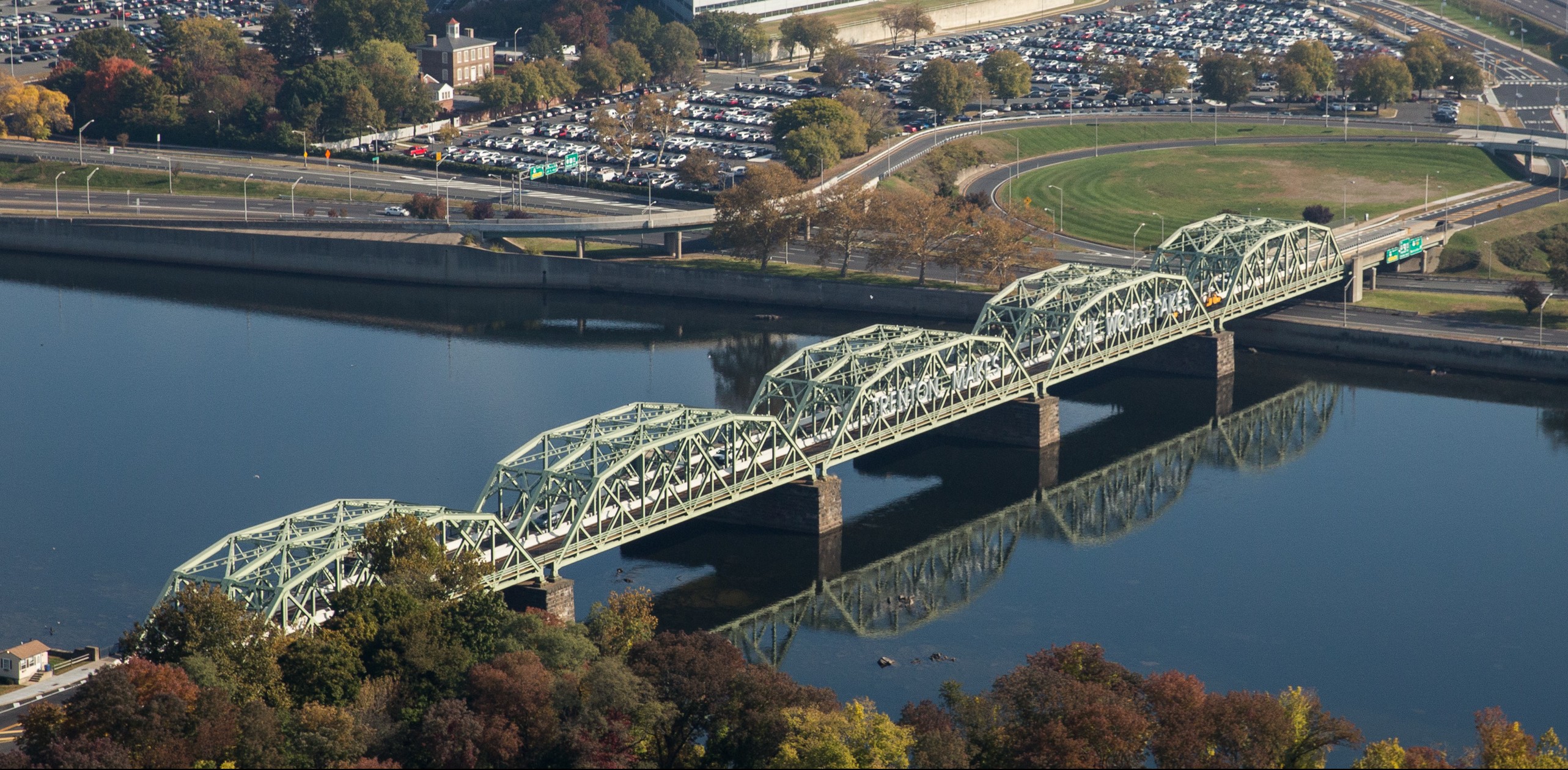 The Lower Trenton Bridge -- sometimes referred to as the "Trenton Makes The World Takes Bridge" -- connects Warren Street in Trenton, N.J. with East Bridge Street in Morrisville, Pa. It is one of three bridges connecting the two municipalities and it has a long history. The original bridge at the Lower Trenton location was a largely wooden structure designed by Theodore Burr. It was the country's second covered bridge and the first to span the Delaware River. It opened as a private toll bridge on January 30, 1806 and remained in service until 1876. Prior to the bridges opening, river crossings were made by ferry--a means of travel made uncertain by floods and ice stages in the river with travel frequently delayed for weeks at a time.
The current 1,022-foot bridge is a five-span Warren Truss that fully opened to traffic in January 1929. The roadway consists of two lanes: a lane in each direction separated by the center truss. The substructure consists of the wooden bridge's original abutments and piers, each of were widened in 1874 and 1892 for additional railroad spans.
The bridge's down-river truss displays the "Trenton Makes The World Takes" sign. The original sign was installed on the former iron bridge in 1917 and was illuminated with 2,400 incandescent light bulbs. The first neon sign was installed on the current bridge in 1935. It has been replaced several times. The current sign letters were installed in 2005 and they were outfitted with a new LED lighting system in 2018. The new lighting system has allowed the bridge to be illuminated with a variety of colors to celebrate major civic events and anniversaries.
Suggested Links
Contact Information
Delaware River Joint Toll Bridge Commission
1199 Woodside Road
Yardley PA 19067
800-363-0049
Website