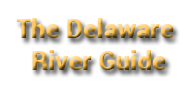 Interactive Maps
Thematic Maps
Search Delaware Sites
Also Explore
Centre Bridge-Stockton Bridge
Bridge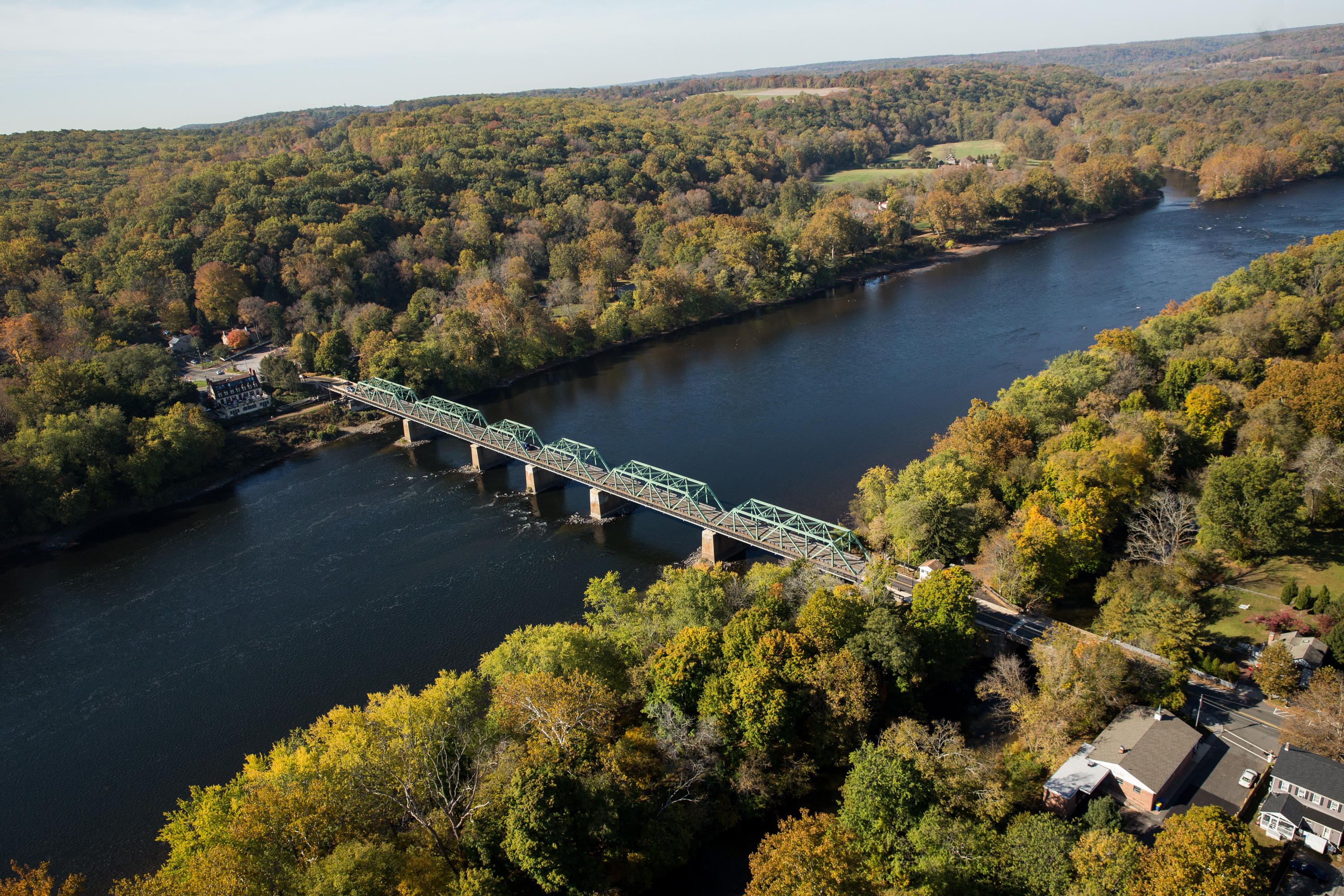 The original Centre Bridge-- an uncovered wooden structure--was constructed in the vicinity of a York Road ferry knownl variously as Reading's Ferry, Howell's Ferry, or Mitchell's Ferry. News clippings from that era show the bridge opened on January 10, 1814. It was the third private toll bridge to be opened along the Delaware River -- the first at Trenton in January 1806 and the second at Easton in September 1806. Owned and operated by the Centre Bridge Delaware Bridge Company, the structure soon competed with the nearby New Hope Bridge after it opened in September 1814. The Centre Bridge, however, had structural problems and had to undergo significant reconstruction within 20 years.
The existing bridge opened to traffic in 1927. It is a six-span, riveted steel Warren truss structure with a total length of 825 feet. It was designed by former Bridge Commission Chief Engineer Edwin W. Denzler, Jr. A steel open-grate deck, added to the bridge in 1990, provides a clear roadway width of 20 feet between thrie-beam railings. A six-foot timber-plank pedestrian sidewalk, also replaced in 1990, is supported on the downriver truss by steel cantilever brackets.
Centre Bridge is Bridge 3 on loop trails. Distance upstream to Lumberville, 3.3 miles. Distance to New Hope downstream, 3.1 miles. Photo: Delaware River Joint Toll Bridge Commission.
Suggested Links
Contact Information
Delaware River Joint Toll Bridge Commission
1199 Woodside Road
Yardley PA 19067
800-363-0049
Website