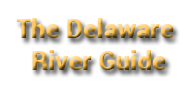 Interactive Maps
Thematic Maps
Search Delaware Sites
Also Explore
Lumberville-Raven Rock Footbridge
Bridge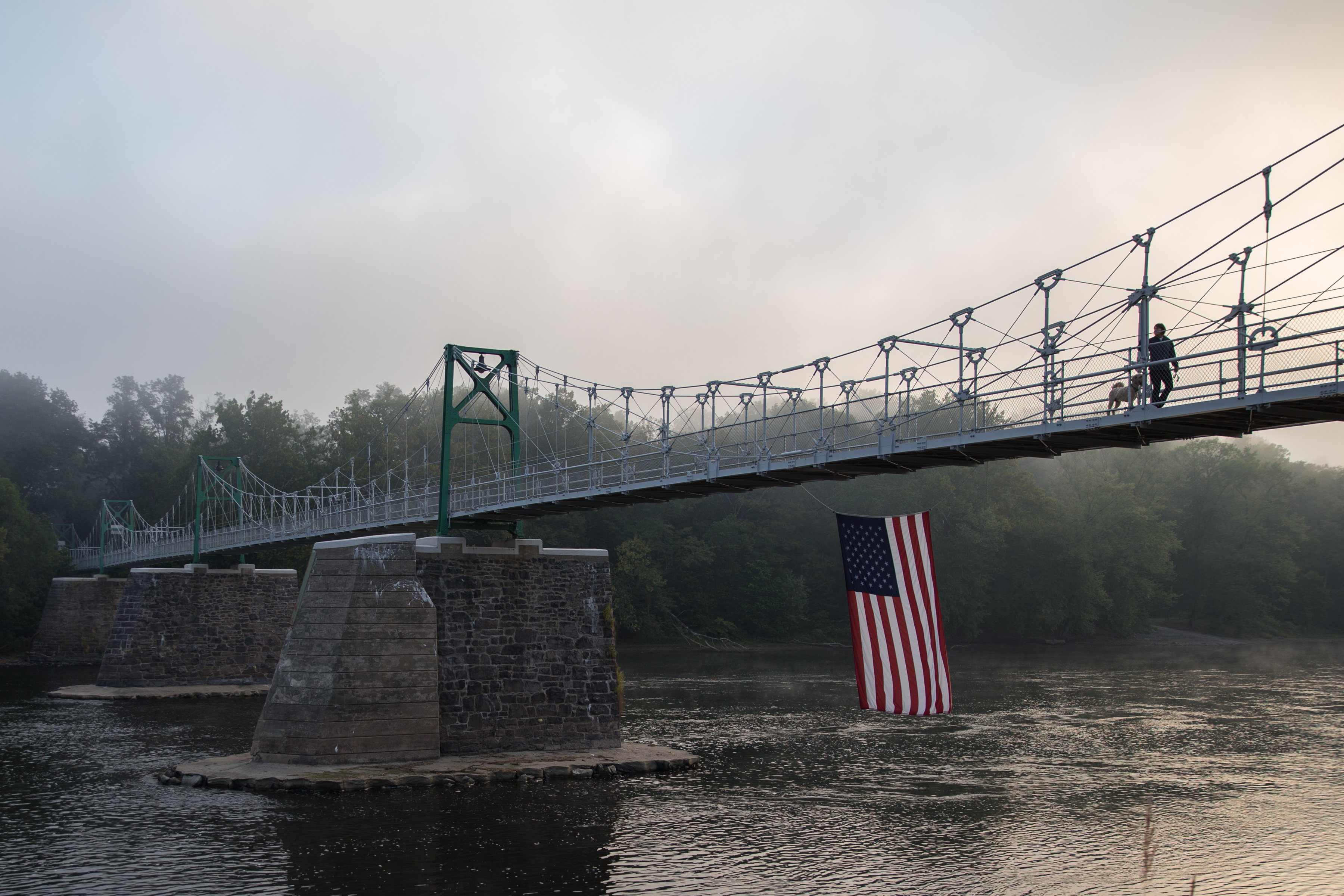 The Lumberville-Raven Rock Toll Supported Pedestrian Bridge connects Solebury Township in Pennsylvania (Lumberville) with Delaware Township (Raven Rock) in New Jersey.
Originally constructed in 1856 as a vehicular bridge, the covered timber structure consisted of four spans across the Delaware River and one span over the Delaware Division Canal on the Pennsylvania side. The first span over the river was washed away by the flood of October 10, 1903 and was replaced in 1904 by a through steel truss bridge.
The bridge was closed to vehicular traffic in February of 1944. In 1947, the superstructure was re-built on the original 1856 masonry substructure. The new pedestrian bridge is a five-span suspension structure. A major rehabilitation contract was completed in 1993 including a new deck slabs, pier and abutment repainting, new approach sidewalks and lighting.
The Lumberville-Raven Rock Foot Bridge is bridge 2 on loop trails. Distance upstream to Lumberville, 9 miles. Distance to Centre Bridge downstream, 3.3 miles. Bridge length .3 miles.
Photo: Delaware River Joint Toll Bridge Commission.
Suggested Links
Contact Information
Delaware River Joint Toll Bridge Commission
1199 Woodside Road
Yardley PA 19067
800-363-0049
Website