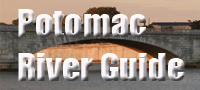 Town Creek Hiker Biker Campsite
Canal Campsite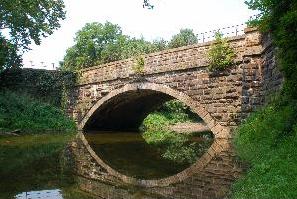 At canal milepost 162, the Town Creek Hiker Biker campsite is one of numerous facilities in the Chesapeake and Ohio Canal National Historical Park devoted to hike-in or bike-in camping. Access is approximatly .2 miles downstream.
The Town Creek campsite is near the Town Creek Aqueduct, one of 11 aqueducts on the canal. The A 60-foot limestone arch carrying the canal over Town Creek was completed in 1849. Craig's Mill operated nearby in the late 1700s. Some ruins are still visible. Md. 51 descends from the mountains to meet the Potomac River nearby via a gravel road.
There is no fee for use of the Hiker-Biker Campsites on the C&O Canal. Campsites are available on a first-come, first-served basis with no reservations. Stays limited to one night per site, per trip.
All sites have: chemical toilet, water, a picnic table, and grill. Potable water may not be available at each campsite. Water is treated with iodine. Please plan to have water purification tablets with you. Water is turned off from mid-November to mid-April each year.
For more information on primitive campsites on the Canal, select this link.
Suggested Links
Contact Information
C&O Canal National Historical Park
142 W. Potomac St., Suite 100
Williamsport MD 21795
301-739-4200
Website