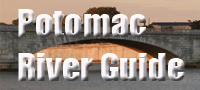 Morgantown Generating Station
Maryland Industrial Site
Site of the Morgantown Generating Station, which supplies large amounts of electrical power for the Washington metropolitan area. The plant was purchased by Mirant Corportaion from the Potomac Electric Power Company in 2001; Mirant was acquired by GenOn Energy of Houston, Texas, in late 2010 and changed its name to NRG. The Morgantown Generating Station has a net summer capacity of 1,412 megawatts. It provides electricity for Washington, D.C. and most of Montgomery and Prince George's counties in Maryland. The coal- or oil-fired plant was dedicated in June 1970. The plant is located on U.S. 301 south, at the Harry Nice Bridge. Tours are available for groups only with prior arrangements.
The Morgantown Generating Station is one of three large power plants on the Potomac, all owned by the NRG Energy. The others include the Potomac River Generating Stationin Alexandria, Va. (now closed) and the Dickerson power plant in upper Montgomery County, Maryland. (recently deactivated). The coal-fired units at the Morgantown plant, which is run by GenOn Holdings, will be deactivated in 2027, the company says. The plant still will generate energy using natural gas and oil.
Photo courtesy the Daily Rant.
Suggested Links
Contact Information
NRG Energy Corporation
12620 Crain Highway
Newburg MD 20664
301-885-1340
Website