Old Anglers Inn
Restaurant/River Access Point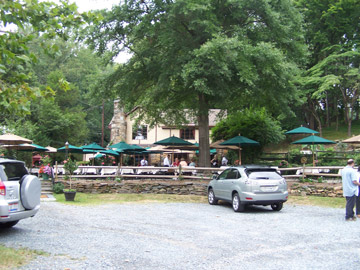 More than a century old, this historic and award-winning restaurant is located on MacArthur Blvd. about 2 miles below Great Falls Park. The inn is noted for its year-round, seasonal mix of contemporary American cuisine as well as its romantic setting. In fine weather, the outdoor stone terrace is often filled with diners, and in winter roaring fires warm the lounge. Across the street from the restaurant is one of the most popular beginning spots for canoeing and kayaking. A small parking area, frequently crowded, is also good access for Widewater and the canal below the falls.
Yelp reviews of Old Angler's Inn are shown below.
---
Add your comments below.
Contact Information
Old Anglers Inn
10801 MacArthur Blvd.
Potomac MD 20854
301-299-9097
Website