Jack's Canoes and Boats
River Access Point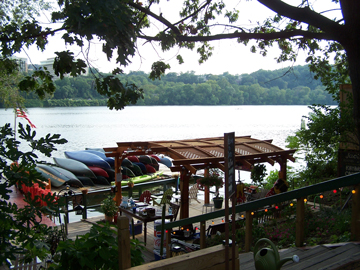 Canoes and rowboats are available for rent at this location under the Whitehurst Freeway just below Key Bridge in Georgetown. Several good fishing spots are found nearby, including the river south of Key Bridge, Roosevelt Island, and the C&O Canal above Georgetown. Smallmouth bass prefer the less brackish water above Key Bridge. The next available spot for boat rentals and good fishing is at Fletcher's Boathouse, two miles upstream.
Yelp reviews of the Jack's Canoes and Boats are shown below.
---
Add your comments below.
Contact Information
Jack's Canoes and Boats
3500 K St. N.W.
Washington DC 20007
202-337-9642
Website