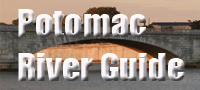 St. Marys River State Park
Maryland State Park

A flood control dam is the main feature of this 2100-acre park, with a 250-acre lake and woodlands. The lake drains an area of 5,600 acres in the watershed of the St. Mary's River. Hiking, mountain biking, and horseback riding trails, picnicking, and fishing are available, as well as a small boat ramp. From May to September, there is a service charge on weekends.
St. Mary's River State Park is located three miles north of Great Mills, and 24 miles north of Point Lookout State Park, on Md. Route 5 and Camp Cosoma Road.
Yelp reviews forthe St. Mary's River State Park are shown below.
Contact Information
Maryland Department of Natural Resources
11175 Point Lookout Road
Scotland MD 20687
301-872-5688
Website