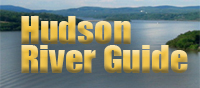 Search Hudson Sites
Also Explore
Cohoes
River Town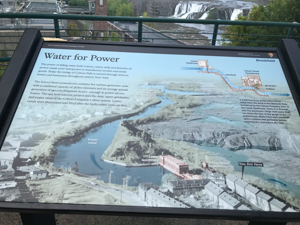 Cohoes is an incorporated city located in the northeast corner of Albany County in the U.S. state of New York. It is called the "Spindle City" because of the importance of textile manufacturing to its growth in the 19th century. The city's factories processed cotton from the Deep South. The Mohawk River runs across the northern boundary from west to east and drops approximately 170 feet before it empties into the Hudson River runs along its easterly boundary.
In the middle and late nineteenth century, several of the world's largest knitting mills were constructed here, downstream from the Cohoes Falls, to take advantage of water power through a series of canals. Several brick mill houses were built above and below the mills, the central business district developed along Remsen Street. Nearby sites are listed below.
Cohoes Falls is a waterfall on the Mohawk River shared by both Cohoes and Waterford, New York.
Peebles Island State Park is a state park located at the confluence of the Mohawk and Hudson rivers.
Troy Waterfront Farmers' Market is a farmer's market located in Troy, NY.
Kate Mullany House is a historic house museum located at 350 Eighth Street in Troy, NY.
Ilium Building is a historic building located at 9-11 First Street in Troy, NY.
Albany Rural Cemetery is a rural cemetery located in Menands, NY.
Watervliet Arsenal is an arsenal of the United States Army located in Watervliet, New York.
Central Troy Historic District is a historic district located in Troy, NY.
Suggested Links
Contact Information
City of Cohoes

Cohoes, NY 12047

Website