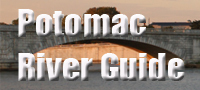 Keyser, WV
West Virginia City

An important point in the CSX Railroad system, Keyser is at the base of Knobly Mountain. The railroad crosses the Potomac from Maryland to West Virginia, continues up the river to the Jennings Randolph Lake, and then climbs the 17-mile grade to cross the watershed into the Ohio River drainage basin. The town has a fascinating history. The location was first settled in the 1730s and called Paddy Town, named for an Irish immigrant Patrick McCarty, who arrived around 1740. Patrick's son Edward built an iron furnace and foundry and built a stone house that is on Keys Street.
Residents had hopes that the Chesapeake and Ohio Canal would reach the city, but it ended at Cumberland, about 20 miles downriver. The town did become a hub for several railroads in the area, including the B&O and the Western Maryland. In the years before the Civil War, the town was renamed New Creek, after the creek that links the town to the Potomac River. The area changed hands 14 times during the Cvill War, due to the importance of the railroad.
After the war, the town became part of the new State of West Virginia. It also became the site of a division headquarters for the B&O Railroad, and was again renamed, this time after a B&O Official, William Keyser, who lived nearby. But the railroad connections were not always beneficial--in 1877, railroad workers went on strike that led to labor violence. By the late 1800s, however, Keyser was a booming city and home to several major mills and industries. In the 20th century, Keyser grew dramatically and its population increased. By the late 20th century, the industries began to wane. Today the population has stabilized and has found employment in health care, education, and service jobs. Potomac State College is a major employer as part of the West Virginia University System. A modern hospital and high school have recently been opened.
Suggested Links
Contact Information
City of Keyser
105 Main Street
City of Keyser WV 26726
304-788-1511
Website