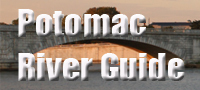 Georges Creek
Maryland Tributary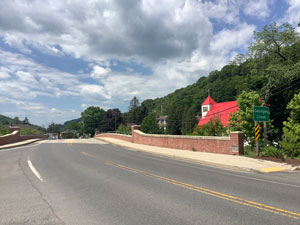 Georges Creek is a tributary stream of the North Branch Potomac River in Western Maryland. The creek has its headwaters near Frostburg and empties into the North Branch Potomac River at Westernport all in western Allegany County, Maryland.
In the 19th century, a number of small tows were established along the creek to tap into the rich beds of bituminous coal. These grew along with the railroads that carried the coal from the valley to Baltimore and beyond. The monitoring site has been in operation here since 1929, and recorded some of the devastating floods of the 1930s. Georges Creek drains a steep valley that has been prone to flooding, acid mine drainage, and combined sewer overflows.
Current stream conditions are shown in the graph below:
The U.S. Geological Survey (USGS) has a streamflow monitor at George's Creek. For current information on river flow, select this link.
Nearby Potomac River Stream Monitors

Upstream

Downstream
Suggested Links
Contact Information
Georges Creek Watershed Association
P.O. Box 112
Lonaconing MD 21539
301-463-3074
Website