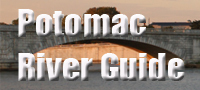 Oldtown, MD
Maryland Historic Site
This is the first settlement in what is now Allegany County, Maryland, Oldtown (canal mile 167) has a rich and fascinating history. A ford in the Potomac led to the establishment of early Indian settlements in the area, and the famous "Warrior Path" from the Indian nations of the north to the southern tribes, crossed the Potomac here. In 1740, Thomas Cresap, an early explorer, established a residence to trade with the Indians.
Cresap became a prominent figure in the development of Western Maryland. He made and lost several fortunes, eventually establishing himself as the primary trader in this part of the frontier. Pennsylvanians, interested in attaching the land to their colony, battled with Cresap several times in the 1730s. After spending time in a Pennsylvania jail, he moved to Maryland, and settled in Oldtown in 1744; in 1748, he entertained young George Washington who was surveying the west.
Cresap played a role in the Revolutionary era, repulsing the French from the area, fighting off Indian attacks, and maintaining his outpost. The Cresaps were strong supporters of the Americans during the Revolutionary War; Cresap himself was in his nineties, but his sons fought as captains in the Maryland militia. The old man died in 1790, leaving a considerable fortune. His fortified trading post stood on a field overlooking the Potomac about a half mile from the Michael Cresap House, built by Thomas's son in 1764.
Oldtown played a significant role in the Civil War. At the Old Potomac Ford, more recently the site of a toll bridge, a Confederate force fought its way through Union lines to find safety in the hills of West Virginia. The Union forces at Oldtown drew together to fight the Confederates, but were stymied when Confederates destroyed an ironclad train on the B&O tracks across the river.
After the Civil War, Oldtown did not benefit from increasing railroad traffic, which goes through West Virginia at this point. Despite construction of the Western Maryland Railway in 1905-1910 and improved Maryland highways, the town remained isolated. When the canal went bankrupt, the town declined further. Michael Cresap's house is now a museum. The old stone house on Main Street was the home of Michael Cresap, son of Thomas, who moved in with his wife in 1764. Captain Cresap met here with volunteers before their march to Boston to fight the British. There was a jail in the basement--its windows still have bars. The museum, the oldest house in Allegany County, is open the first Friday-Sunday in June. Donations are accepted. Special tours are available at other times by appointment.
Suggested Links
Contact Information
Michael Cresap Museum
19015 Opessa Street
Oldtown MD 21550
301-478-5154
Website