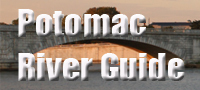 Martinsburg
West Virginia Town

The largest city in Berkeley County, Martinsburg lies in the center of the county on Interstate 81 and U.S. 11.
The General Adam Stephen House was the residence of the founder of the city. Adam Stephen was a Revolutionary War officer. His house, built between 1774 and 1789, is made of solid native limestone. It was painstakingly restored by the city during the 1970s. The house is a museum for the city. It is open May 15 to October 15, weekends only from 2 p.m. to 5 p.m. Tours are available by appointment. Across from the Stephen House is the Triple Brick Museum, a home built in 1784 that displays surveying equipment, railroad history, and memorabiliia from the railroaders.
During the Civil War, Isabella (Belle) Boyd was the Confederacy's most famous spy. Her home, the Belle Boyd House, is restored and houses the Berkeley County Historical Society. Ben Boyd's store in the house has publications, and there is also a museum of Civil War memorabilia. The house is open from April through December, Wednesdays through Saturdays, 10 a.m. to 4 p.m.
Suggested Links
Contact Information
Martinsburg-Berkeley County Convention and Visitors Bureau
115 N. Queen Street
Martinsburg WV 25401
304-264-8801
Website