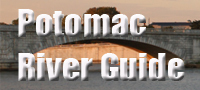 Paw Paw Tunnel
Maryland Historic Site

Perhaps the most outstanding engineering feat of the C&O Canal was the Paw Paw Tunnel (canal mile 155-156). Cut through 3,118 feet of solid rock, the tunnel eliminated six miles of tortuous Potomac River bends. Several alternatives were considered before construction, including crossing into what is now West Virginia (the area was part of Virginia until the Civil War), but the plan of Charles B. Fisk, a newly appointed engineer, prevailed. Construction took from 1836 to 1850, far longer than anticipated. Contractor Lee Montgomery overextended his credit, resulting in his personal and financial ruin. Progress slowed to 10 or 12 feet per week, despite large work crews. Since the Canal Company paid its workers by how much they accomplished, Montgomery paid them out of his own pocket to keep them on the job. In 1837, riots erupted among the different groups working on the tunnel; in 1838 there was a general strike along the entire canal for non-payment of wages. In 1842, the Canal Company collapsed and work ceased. But by 1847, enough money was found, and the tunnel was finished in 1850.
The tunnel is presently in excellent condition, but bring a flashlight--there are no lights inside. Picnic facilities are nearby; park at the Rt. 51 parking area near the Paw Paw bridge.
The National Park Service operates a campground at the Paw Paw Tunnel. The campground is a large open field with several large trees, picnic tables, cooking grills, and fire pits. Fee for the campsites is $20 per night. The site also has a river access point for small boat launching. For camping information, select this link.
Suggested Links
Contact Information
C&O Canal National Historical Park
142 W. Potomac St. Suite 100
Williamsport MD 21795
301-739-4200
Website