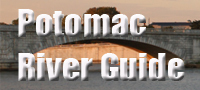 Taylors Landing Boat Ramp
River Access Point
Taylor's Landing boat ramp has small boat access. It is located off Taylors Landing Road and has 14 parking spaces.
The river from here downstream to Shepherdstown--about five miles--can be canoed or kayaked if the river level is high enough. Check the Potomac River gage at Hancock, Maryland. River levels should be above 3 feet. Upstream of Taylor's Landing is also a nice flatwater area for about a mile.
The next boat ramp downstream is at Snyders Landing. The nearest boat ramp upstream is at Big Slackwater on the Maryland side of the Potomac.
Suggested Links
Contact Information
C&O Canal National Historical Park
142 W. Potomac St., Suite 100
Williamsport MD 21795
301-739-4200
Website