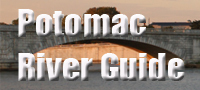 Battle of Antietam
Maryland Historic Site

The Civil War's "bloodiest day," September 17, 1862, saw more than 23,000 casualties on the farmlands near Antietam Creek and Sharpsburg, Md. The Battle of Antietam (or Sharpsburg) was the culmination of Confederate General Robert E. Lee's first attempt to bring the war to the North. In his Maryland campaign, Lee hoped to obtain recruits and supplies, in addition to showing the South's determination to gain independence. The campaign was initiated on September 4 when Lee's forces crossed the Potomac River at White's Ford unopposed. A week later General George McClellan and the Federal Army of the Potomac followed Lee through Frederick and on to the passes at South Mountain.
On September 14 Lee managed to delay McClellan at Turner's, Fox's, and Crampton's gaps after Lee had split his army, sending General Thomas J. "Stonewall" Jackson south to capture Harpers Ferry. By September 15 both McClellan and Lee had established battle lines at Sharpsburg, west and east of Antietam Creek.The battle began on the morning of September 17. Fighting opened at the northern end of the battlefield and progressed southward throughout the day. Battle lines shifted back and forth many times, but at day's end both sides held roughly the same ground as at dawn. Lee safely withdrew his troops across the Potomac River during the night of September 18-19.
On September 17, 1862 at Antietam, more men and boys were killed, wounded, or missing than on any other one-day battle of the Civil War--a total of 23,110 people. Neither the Federals nor the Confederates could claim a tactical victory at the end of the day. Lee failed to win in the North and McClellan failed to take advantage of several opportunities, which could have resulted in Lee's defeat. McClellan was soon relieved of his command for his timidity. The North did gain politically and morally from the battle, because Great Britain and France both postponed recognition of the Confederacy.
On September 22, 1862, President Lincoln seized the opportunity to release his famous Emancipation Proclamation, officially issued on January 1, 1863. The proclamation granted freedom for all slaves in states still rebelling against the United States. The war was now an offensive against slavery as well as a defense of the Union. Originally established by an Act of Congress in 1890, Antietam National Cemetery and Battlefield were transferred from the War Department to the Department of the Interior, National Park Service in 1933. Today, Antietam National Battlefield is considered one of the finest examples of a Civil War battlefield and one of the best preserved battlefields in the nation. Read Dennis G.'s review of Antietam National Battlefield on Yelp
Suggested Links
Contact Information
National Park Service
P.O. Box 158
Sharpsburg MD 21782
301-432-5124
Website