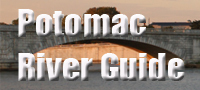 Colvin Run Mill Historic Site
Virginia Regional Park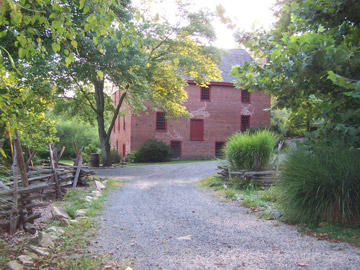 The restored 19th century water-powered gristmill, operated by the Fairfax County Park Authority, is located on busy Route 7, a major transportation artery for two centuries.
The merchant mill, built around 1810, to harness the water power of Colvin Run, was involved in buying and selling grain and flour. The mill was modeled after Oliver Evans (1755-1819) revolutionary designs for water power and milling. The site also includes a miller's house, general store, barn and blacksmith's shop. The house and barn are used for interpretive programs and special exhibits. The general store is an original building that operated near the mill in the early 20th century.
The site is open daily, except Tuesdays, from 11 a.m. to 5 p.m. Grinding demonstrations are held on the first Sunday of each month, March through November, from noon to 2 p.m. Call ahead to see if conditions permit grinding. Blacksmithing demonstrations are held every Saturday from 11 a.m. to 1 p.m. Colvin Run charges a fee for admission.
Yelp reviews for Colvin Run Mill Historic Site are shown below. Read Nicole R.'s review of Colvin Run Mill Historic Site on Yelp
Suggested Links
Contact Information
Fairfax County Park Authority
10017 Colvin Run Road
Great Falls VA 22066
703-759-2771
Website