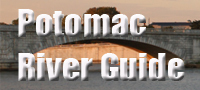 South Mountain State Park
Maryland State Park

This 10,000-acre park follows the ridge of South Mountain as it extends from the Pennsylvania border south to Harpers Ferry and West Virginia. The ridge rises from about 200 feet above sea level at Harpers Ferry to nearly 2000 feet at the Pennsylvania line.
The mountain was a major obstacle for early settlers until 1755, when General Edward Braddock and a young surveyor, George Washington, planned and built a road over one of the passes; it served as part of the Old National Pike. A more northerly route through the area was built later and was incorporated into the National Road, linking Baltimore and Ohio.
The park includes 40 miles of the Appalachian Trail, which runs from Maine to Georgia. The park has additional hiking trails, primitive shelters, and three adjacent parks, including Gathland, Washington Monument, and Greenbrier State Park.
Suggested Links
Contact Information
Maryland Dept. of Natural Resources
21843 National Pike
Boonsboro MD 21713
301-791-4767
Website