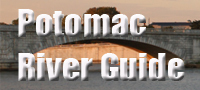 Edwards Ferry Boat Ramp
River Access Point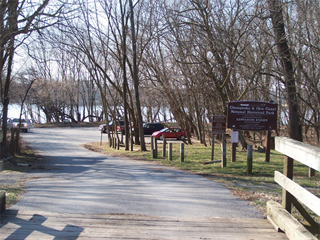 Edwards Ferry has a large boat ramp and is a popular spot for fishing in the Potomac for smallmouth bass. Access is via Edwards Ferry Road, 4.5 miles west of Poolesville, Md.
The boat ramp is at the site of a major crossing of the Potomac during the Civil War. General Joseph Hooker led an army of 75,000 men across the river from June 25 through 27, 1863, on its way to Gettysburg. The army created two pontoon bridges more than 1,400 feet long each. Over three days of heavy rain, the army crossed, turning the narrow road to Edwards Ferry into a sea of mud.
The crossing at Edwards Ferry was very important during the Civil War. In June 1861, Union troops camped nearby. Through the early 1860s, Confederate troops attacked across the river. After Hooker's crossing, Confederate General J.E.B. Stuart burned 15 barges carrying Union supplies and captured men working on the barges. There were other attacks here in 1864 and 1865.
Suggested Links
Contact Information
C&O Canal National Historical Park
142 W. Potomac St., Suite 100
Williamsport MD 21795

Website