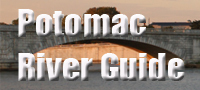 Alexandria Aqueduct
Washington Historic Site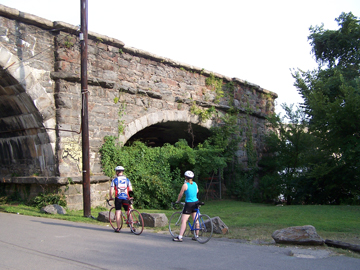 In the 1830s, an aqueduct was built to connect the C&O Canal to Alexandria near the site of the present-day Key Bridge. The Army built large stone piers, which have survived to the present time. A wooden canal bridge carried boats over the Potomac, but was replaced in the 1880s with an iron truss bridge. When the Francis Scott Key Bridge was finished in 1923, the Aqueduct Bridge was abandoned. Some old bridge abutments are still visible on the Washington side of the river at K Street just upstream of Key Bridge.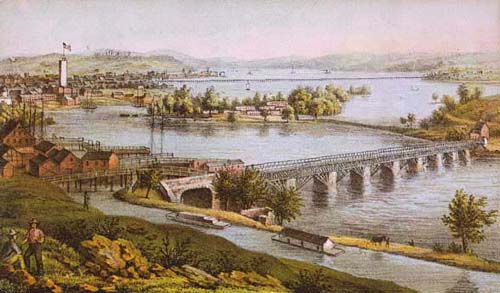 View of the Potomac Aqueduct bridge in the 1860s from the Library of Congress
The aqueduct linked the canal to the industrial areas of Alexandria. A recreation of the tidelock at the other end of the canal is part of the TransPotomac Canal Center in Alexandria.
Suggested Links
Contact Information
National Park Service
3545 Williamsburg Lane N.W.
Washington DC 20008
202-895-6070
Website