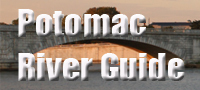 Rock Creek Park
National Park Service Unit

In 1890, Congress enacted legislation to protect the deep valleys of Rock Creek, which stretches through northwest Washington into Maryland.
The 1,800 acres of Rock Creek Park in the District (supplemented by another 2,700 acres in the upper watershed in Montgomery County) make this one of the largest and best parks in any city in America. The park has 30 picnic areas, playgrounds and recreation fields; an excellent tennis facility at 16th and Kennedy Streets N.W.; an extensive network of trails; and biking routes from the Lincoln Memorial into Maryland.
Averaging a mile in width, the Park has many sections that remain in a virtual wilderness state. Following Beach Drive through the park and along the creek, the geologic changes from Coastal Plain through the Fall Line and into the Potomac Piedmont are clearly visible.
Yelp reviews of Rock Creek Park are shown below.
Read Lin F.'s review of Rock Creek Park Nature Center on Yelp
Suggested Links
Contact Information
National Park Service
3545 Williamsburg Lane
Washington DC 20008
202-895-6070
Website