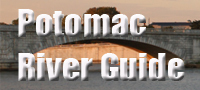 Theodore Roosevelt Island
National Park Service Unit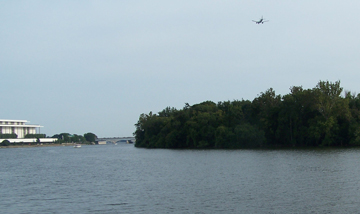 Roosevelt Island is a unique wilderness park between Georgetown, on one side of the river, and the booming Rosslyn section of Arlington, Virginia, on the other. Roosevelt Island is maintained by the National Park Service; a monument to President Theodore Roosevelt is in the center of the island, accessible only by hiking in.
Slightly more than 88 acres, the wild little island is refuge for birds, rabbits, squirrels, muskrats, turtles, and opossums. Red and gray fox have even been reported here. A tidal freshwater marsh on the southeast side of the island provides habitat for wood duck, woodpeckers, and many other species of birds. Woodland includes sycamore, oak, hickory, elm, dogwood, and ash.
Roosevelt's memorial is appropriately one of the few wild spaces in the City of Washington. Roosevelt became president at a time when the land, wildlife, and water resources of the nation had been exploited on a large scale for more than 100 years. Nearly 80 percent of the forests had been leveled; the land was becoming exhausted; siltation and pollution inundated rivers. Many species of wildlife were facing extinction.
Yelp reviews of Theodore Roosevelt Island are shown below. Read Amanda J.'s review of Theodore Roosevelt Island on Yelp
Suggested Links
Contact Information
National Park Service
Turkey Run Park
McLean VA 22101
703-289-2500
Website