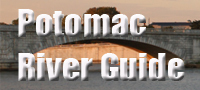 Washington Monument
Washington, D.C., National Park
The construction of a great monument to honor George Washington was first considered by the Continental Congress in 1783--fully 14 years before his retirement. But Congress did not take action on the proposals until well after Washington's death, when a Monument Society was organized in 1833.
The society began to raise money for the monument, raising $87,000 by 1847. A design was selected that included a decorated obelisk, a large circular building, and a huge statue of Washington.
Like all plans in Washington, there were major changes before the final Monument took shape. The obelisk was redesigned to be in conformity with the classical obelisks of Egypt. All decorations were left off. And the huge statue and colonnade were dropped.
On July 4, 1848, the cornerstone was laid. The original site--at the intersection of the two axes of the L'Enfant plan--was found to be unstable. The final site was slightly east of the intersection. Work continued until 1854, when citizens lost interest and funds were depleted. Construction stopped, and did not resume until well after the Civil War. For approximately 25 years, the monument stood unfinished at a height of 150 feet.
In 1876, President Ulysses Grant ordered that the federal government finish the job and turned it over to the Corps of Engineers. The new Maryland marble was from the same vein as the earlier marble, but a different stratum, which resulted in the "ring" noticeable on the monument.
Yelp reviews of the Washington Monument are shown below. Read Ed L.'s review of Washington Monument on Yelp
Suggested Links
Contact Information
National Park Service
1100 Ohio Drive SW
Washington DC

Website