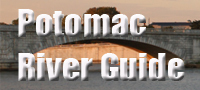 Diamond Teague Park and Boat Ramp
River Access Point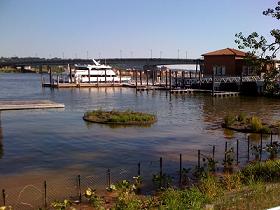 The redevelopment of Washington's Southeast waterfront continued in early 2010 with the opening of Diamond Teague Park, an $8 million, 39,000 square-foot public plaza with docks and access for canoes, kayaks, and tour boats for the Anacostia and Potomac.
Located directly across from the new Washington Nationals baseball stadium, the park is part of a master plan for the waterfront.
The site is managed by the Earth Conservation Corps, a nonprofit environmental education organization that provides job training and community services for disadvantaged youth in the District of Columbia. The park is named in memory of an Earth Conservation Corps volunteer who was murdered in 2003.
The site includes some innovative "floating islands" of aquatic plants.
A large brick pumphouse, built in 1903, is also part of the site. The pumphouse was created to pump Anacostia River water to the U.S. Capitol. It operated until 1950, when pollution problems in the Anacostia led to its closure.
Water taxi service offers transport to the park from Old Town, Alexandria, Maryland's National Harbor, and other destinations. Additionally, sightseeing and charter cruises operate out of the terminal at Diamond Teague. Service is available for home games at the park and other special events.
Yelp reviews for DC Sail, which operates out of Diamond Teague Park, are shown below.
Read Raha Y.'s review of DC Sail - Diamond Teague Park Piers on Yelp
Suggested Links
Contact Information
Earth Conservation Corps
1520 First Street S.W.
Washington DC 20003
202-479-6710
Website