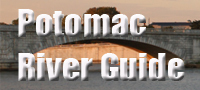 Oxon Cove Park and Farm
National Park Service Unit

A working farm along the Potomac River near the Woodrow Wilson Bridge includes animals and machinery in a setting dating from the early 1900s. Corn planting, wheat threshing, shearing of sheep, and harvesting are done in season for visitors. In June, the farm celebrates dairy month with milking cows, churning butter, and ice-cream making. In July, the farm has steam-powered wheat threshing, a fiddlers contest, and Family Fun Day. The farm celebrates a Farm Fall Festival each October, with traditional music, demonstrations of farm machinery, crafts exhibits, and food.
The farm is open daily 8:30 a.m. to 5:00 p.m. except Thanksgiving, Christmas, and New Year's Day. School groups are especially welcome. Reservations are required for popular activities such as milking cows, riding in wagons, and gathering eggs. The visitors barn, restrooms, and some buildings are accessible to visitors with disabilities. A self-guiding tour allows exploration including the dairy barn and silo, the stable, feed and tool sheds, and the barnyard.
Oxon Cove Park is a nearby parkland with 485 acres that includes trails and fields. A bike path goes along the Potomac at Oxon Cove. The Woodlot Trail goes through a woodland near the farm. Picnic areas are available.
Oxon Cove Park and Farm is part of the "Find Your Chesapeake" project of the National Park Service and the Chesapeake Conservancy. Click here for details.
Suggested Links
Contact Information
National Park Service
Oxon Hill Road at Rt. 210
Oxon Hill MD 20745

Website