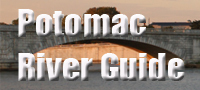 National Harbor
Maryland Recreation Site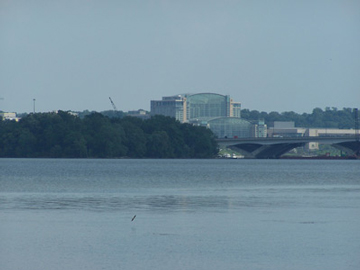 A cove created by dredging for gravel has been transformed into a large waterfront community on the Potomac. National Harbor includes the Gaylord National Resort and Convention Center, the largest hotel in the Washington area, along with restaurants, shopping, office space, and residences. The site features a museum, restaurants, and public art spaces, including the famous "Awakening" sculpture that for many years was located at Hains Point on the Potomac in Washington, D.C.
National Harbor has a marina and offers a water taxi service to Old Town Alexandria, Georgetown, and Mount Vernon. Annual events at National Harbor include a yacht show, food and wine festival, and summer concerts.
Many proposals have been made for development of this site, including one, called PortAmerica, that involved construction of a 50-story office building and other buildings. National Harbor, as currently envisioned, would be one of the largest ever proposed for the Potomac region. The plan includes six hotels, an entertainment facility, movie theaters, offices, and shops modeled after the Inner Harbor in Baltimore.
Yelp Reviews of the Gaylord National Harbor are shown below. Read Tank G.'s review of National Harbor on Yelp
Suggested Links
Contact Information
Gaylord Hotels
201 Waterfront Street
National Harbor MD 20745
301-965-2000
Website