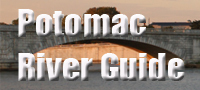 Stabler-Leadbeater Apothecary Museum
Virginia Historic Site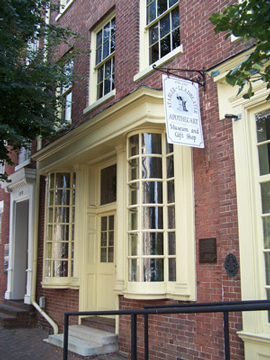 Founded in 1792, this shop was in continuous operation until 1933, when a major restoration effort began in the city. The original furnishings and glassware have never been moved. The shop has beautiful curved glass windows on the exterior. It has records on the purchase of salts for use by George Washington; Robert E. Lee bought paints for use in Arlington House.
The shop and contents were sold at auction - luckily to people who supported preservation. To preserve this unique space, the Friends of the American Pharmaceutical Association purchased the contents and the Landmarks Society of Alexandria purchased the buildings. The contents were donated to the Landmarks Society as the buildings re-opened as a museum in 1939. After an extensive renovation adding a fire suppression system and re-stabilizing the structure, the Landmarks Society gave the museum and its important contents to the City of Alexandria in 2006.
The museum is open Monday-Saturday from 10 a.m. to 4 p.m., and Sunday from 1 p.m. to 5 p.m. Admission fees are: adults $5.00; children between ages 5 and 11 are $3.00; free for children under age 5.
Yelp reviews of the Stabler-Leadbeater Apothecary Museum are shown below. Read Dmitri V.'s review of The Stabler-Leadbeater Apothecary Museum on Yelp
Suggested Links
Contact Information
Stabler-Leadbeater Apothecary Museum
105 S. Fairfax St.
Alexandria VA 22314
703-838-3852
Website