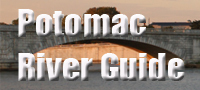 Pohick Bay Regional Park
Virginia Regional Park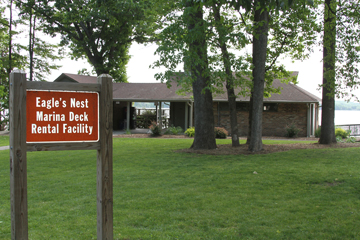 Pohick Bay Regional Park is a large regional park located on the Potomac near Mason Neck Wildlife Refuge. The park features a large swimming pool, miniature golf, campsites and picnic shelters, and a disc golf course. The park also features boat rentals of canoes, kayaks, jonboats, and sailboats. Park naturalists lead canoe tours along the marshes of the bay during summer months. The boat ramp is one of only 3 public access points for larger boats to the Potomac River in northern Virginia.
Beavers are active all along the Potomac, but at Mason Neck they have been especially industrious. Because of sedimentation, the beaver no longer maintain dams in the Great Marsh. However, multiple lodges are visible as are fresh chew marks on trees near the marsh. Only stubs remain for most saplings within sight of the shoreline. (Farther up the Potomac, beavers at one time dammed up the entire Chesapeake and Ohio Canal, shutting off its supply of water for the locks.)
Pohick Bay Regional Park is part of the "Find Your Chesapeake" project of the National Park Service and the Chesapeake Conservancy. Click here for details.
Yelp reviews for Pohick Bay Park are shown below. Read Susan J.'s review of Pohick Bay Regional Park on Yelp
Suggested Links
Contact Information
Northern Virginia Regional Park Authority
6501 Pohick Bay Drive
Lorton VA 22079

Website