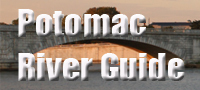 Quantico
U.S. Marine Corps Base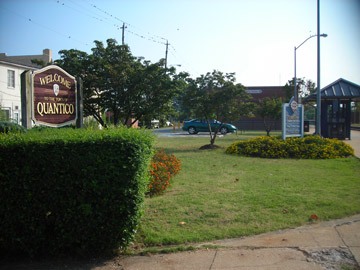 Quantico is a unique post in the Marine Corps because it is truly the "Crossroads of the Corps." It is here where all Marine officers begin their careers and thousands of Marines receive professional military education throughout their service.
Quantico is just off U.S. Route 1 and Interstate 95. The area around the base has a long military history dating back to the Civil War.
Marine Corps Base, Quantico, is currently the home of more than 7,000 military personnel and employs more than 2,400 civilian employees. One of the more popular Northern Virginia tourist attractions, the Marine Corps Air-Ground Museum, draws more than 25,000 visitors annually and is located at Quantico.
Quantico Marine Corps Base occupies more than 60,000 acres, making it one of the largest pieces of property anywhere along the Potomac; larger than any of the county, state, regional, or national parks in the area. Wildlife specialists say that the open space has allowed threatened plants and wildlife to survive. Quantico is home to large populations of deer, turkey, black bear, bobcat, and coyote, as well as many species of birds.
In 1996, the town of Quantico--40 acres completely surrounded by the Marine Base, and three miles from the main gate of the base--received a four-acre tract of land along the Potomac from the federal government. The land was turned into Quantico Municipal Park, which includes tennis courts and picnic area. The town consists of nine square blocks. It is in an area recorded by Captain John Smith in 1608, and developed into a town known as Evansport. Before the arrival of the Marines in 1917, the town was involved with commercial fishing, shipping, and logging.
Suggested Links
Contact Information
Marine Corps Base Quantico
3250 Catlin Ave.
Quantico VA 22134
703-784-2741
Website