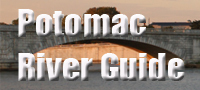 Indian Head
Maryland Town

Indian Head Naval Surface Warfare Center is a large federal government reservation of 2,000 acres, used for munitions research and testing by the U.S. Navy and employing thousands of residents of Southern Maryland. The Navy has been firing shells down the Potomac since the 1800s; long range testing is conducted here and at Dahlgren, on the Virginia side near the U.S. 301 Bridge. The town was incorporated in 1920.
Large tracts of woods and wetlands along the Potomac and Mattawoman Creek have been untouched at Indian Head--despite the testing of explosives--leaving populations of birds, animals, and trees. Several bald eagle nests have been reported near an Indian Head explosion range.
Indian Head manages Mattingly Park, formerly known as Slavins Ramp, and is an access point for Mattawoman Creek. For details on the Mattingly Park boat ramp, select this link.
Suggested Links
Contact Information
Town of Indian Head
305 Queen Anne Street
Indian Head MD 20640
703-221-3400
Website