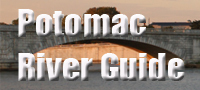 Colonial Beach Yacht Center
Marina

Colonial Beach Yacht Center is a family-owned and operated facility with open and dry slips that can accommodate vessels from 18 to 118 feet. The marina is located on the Potomac River at the mouth of Monroe Bay near Colonial Beach. The 8-foot deep channel to Monroe Bay provides an easy access to the Potomac River and is the deepest harbor and midpoint from Washington D.C. to the entrance of the Chesapeake Bay.
The marina has slip rentals, a marine store, kayak rentals, a boat yard, a boat ramp, and the Dockside Restaurant.
Reviews from Yelp for the Dockside Restaurant are shown below.
Read Maria T.'s review of Dockside Restaurant on Yelp
Suggested Links
Contact Information
Colonial Beach Yacht Center
1787 Castlewood Drive
Colonial Beach VA 22443
804-224-7230
Website