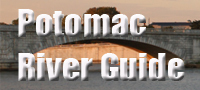 Coles Point Plantation Marina
Marina

Coles Point is a marina with 138 slips located off the Potomac about 18 miles from the mouth of Chesapeake Bay.
The marina changed ownership in 2012 and was renovated. In April 2016, the marina added a restaurant called Tim's at Coles Point .
The marina also operates a campground and has cabins available for rent. The boat ramp is available to the public for a launch and retrieval fee. Please pay in the office across from the entrance to the pool.
Reviews from Yelp for Tim's Restaurant at Coles Point are shown below. Read Judi P.'s review of Tim's at Coles Point on Yelp
Suggested Links
Contact Information
Coles Point Plantation Marina & Campground
307 Plantation Drive
Hague VA 22469
804-472-3955
Website