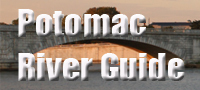 George Washington Birthplace National Monument
National Monument

On a tobacco farm where Popes Creek joins the Potomac, George Washington was born on February 22, 1732. He lived here until he was 3 and later returned for a few years in his early teens. Washington came to dominate the Potomac Valley in the 18th century, and went on to pick the site of the Nation's Capital on the Potomac, the city that would bear his name.
The Washington family moved away from the farm (once known as Popes Creek Plantation) when George was 3 years old. The family continued to keep the farm. George Washington's older half-brother, Augustine, inherited it; a nephew, William Augustine, renamed it "Wakefield." The family burial grounds have the graves of George Washington's father, grandfather, great-grandfather, and half- brother Butler. The monument has a memorial house and kitchen with a living colonial farm and visitor center.
A Memorial House stands near the site of the original Washington home, which burned down in 1779. The National Park Service site includes an operating colonial farm, with demonstrations of spinning and weaving, plantation crafts such as wood working, blacksmithing and leatherworking, and the traditional farm activities of plowing, hoeing, planting, harvesting, and ox-driving demonstrations as staffing permits. Wooded walkways lead to Popes Creek and the house and gardens.
George Washington Birthplace National Monument is open daily except Christmas and New Year's Day, from 9 a.m. to 5 p.m. A picnic area is available, but there are no refreshments except snack and soda machines. Landing of boats and other water craft at the monument is prohibited. The visitor center has a 14-minute film on life at Popes Creek and exhibits on colonial artifacts and Washington family history. There is no fee to enter the monument.
In addition to the site of George Washington's birth, the Northern Neck of Virginia was the birthplace of two other presidents. President James Monroe was born in a house along the Potomac in 1758 on the creek west of Washington's Birthplace known as Monroe Creek. President James Madison's birthplace is eight miles away, at Port Conway, on the Rappahannock River. An historic marker on Route 3 near Monroe's birthplace describes the sites.
Directions: Follow Va. Route 3 to the Northern Neck. The National Monument is located on Route 204 (Popes Creek Road), approximately 1.7 miles east of Route 3.
George Washington Birthplace National Monument is part of the "Find Your Chesapeake" project of the National Park Service and the Chesapeake Conservancy. Click here for details.
Yelp Reviews of the George Washington Birthplace are shown below. Read Nora A.'s review of George Washington Birthplace National Monument on Yelp
Suggested Links
Contact Information
National Park Service
1732 Popes Creek Road
Washington's Birthplace VA 22443
804-224-1732
Website