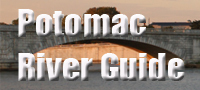 Stratford Hall
Virginia Historic Site

The ancestral home of the Lee Family of Virginia, Stratford Hall is restored and operated by the Robert E. Lee Memorial Association. The home is one of the most imposing structures to be found anywhere along the Potomac, with eight massive chimneys and a dominating brick building. In the early 1730s, Virginia planter Thomas Lee bought a "clift" plantation, and replaced a house with the present structure.
Thomas Lee used bricks made on the site (the soil has a high clay content). Timbers cut from virgin forest were used throughout. The Great Hall in the center of the building has elaborately carved decorations and woodwork. The building is considered a reflection of the political power in the Tidewater region, and an architectural oddity: it may be the only American colonial structure to use the Italian style of bedrooms on the ground floor and living quarters on the second floor. The site, located a considerable distance from the riverbank (probably to discourage intruders from the river) signified control of an important part of the Potomac.
In a single generation during the 18th century, six Lee brothers lived here. Two became members of the Virginia House of Burgesses; two others were signers of the Declaration of Independence. The other two represented Virginia in Europe. General "Light Horse Harry" Lee, a relative, lived at Stratford; his son, the great Confederate general Robert E. Lee was born here on January 19, 1807. Robert E. Lee's boyhood home is upstream in Alexandria, and he spent much of his adult life in the Potomac valley.
Stratford Hall is preserved essentially the way it was 250 years ago. It was owned by the Lee family until 1822; in 1929, the Robert E. Lee Memorial Foundation purchased the site and began restoration efforts. It is still a working plantation using 1600 acres of the original site, and is one of the oldest continuing agricultural operations in America. Stratford has many buildings on the grounds, in addition to the main house. These include a stable, coach house, kitchen, and overseer's offices. The Jessie Ball duPont Library houses an outstanding collection of 18th-century books and maps, many of them concerned with colonial issues.
Stratford Hall has scenic nature trails and formal gardens. Depending on the season, visitors may find a grist mill grinding corn, wheat, oats, or barley. A log cabin dining room serves a plantation lunch daily. The road to the mill, an overlook, and a beach on the Potomac is open from April through mid-January, 10:00 a.m. to 4:00 p.m. daily, weather permitting. Stratford Hall is open daily from 9:00 a.m. to 4:30 p.m. An entrance fee is charged: $15 for adults; $14 for seniors (60 and over); and $9 each for children (6-18).
Stratford Hall is part of the "Find Your Chesapeake" project of the National Park Service and the Chesapeake Conservancy. For more information, select this link.
Yelp reviews for Stratford Hall are shown below. Read Walter S.'s review of Stratford Hall on Yelp
Suggested Links
Contact Information
Robert E. Lee Memorial Association
Route 214
Stratford VA 22558
804-493-8038
Website