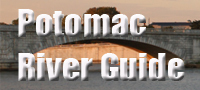 Barnum Whitewater Recreation Area
River Access Point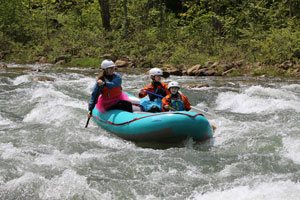 The old Western Maryland right-of-way provides a mile of river access below the Jennings Randolph Lake and great whitewater recreation. The 40-acre site is owned by the U.S. Army Corps of Engineers and leased by Mineral County.
Whitewater releases from the Jennings Randolph Lake provide Class I, II, and III rapids in close succession and are comprised of waves and rollers up to six feet high. The recommended trip length is seven miles. Parking and restroom facilities are available at the launch site. There is a $2.00 per person fee for all individuals entering on release dates schedules in April, May and June. Maximum flow is 1500 cubic feet per second during a release.
The site also has . Check the Corps of Engineers Lake Facebook page for scheduled releases from Jennings Randolph Lake.
Suggested Links
Contact Information
Mineral County Parks & Recreation
150 Armstrong Street
Keyser WV 26726
304-788-0768
Website