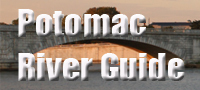 Williamsport Visitor Center
C and O Canal Site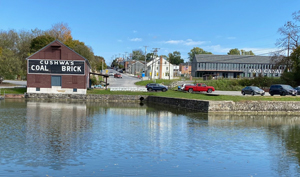 The Cushwa Basin, Trolley Barn, Lock 44, Lock House, and Aqueduct located in Williamsport in close proximity to each other allow visitors to witness first hand one of the most famous channels of commerce in the United States. Visitors can visit all of these sites by taking a walk on the towpath along the C & O Canal. The Cushwa Basin is also a great point of entry for hiking, biking, horseback riding, and fishing.
The C&O Canal Park Visitor Center is located in the old Cushwa Warehouse and is open Wednesday through Sunday, 9 AM to 4:30PM (301-582-0813). It is one of six Canal visitor centers; the others are in Georgetown, Great Falls, Brunswick, Hancock, and Cumberland.
Williamsport is the only place on the canal where examples of major canal structures can be viewed within a half-mile stretch. Lock 44, a lockhouse, a re-watered section of the canal, the Cushwa turning basin and the Conococheague Aqueduct are all located in this part of the park. One of the only Bollman Iron Truss Bridges still in existence today crosses the canal at Williamsport.
The town of Williamsport is the site of the Headquarters of the C&O Canal, dedicated in 2021. Located at the midpoint of the canal's 184-mile length, the Washington County Board of Commissioners acquired a former lumber yard on West Potomac Street that was turned into the park's headquarters, previously in an office building in Hagerstown. Read Peter G.'s review of Williamsport Visitor Center on Yelp
Suggested Links
Contact Information
Town of Williamsport

Williamsport MD 21795

Website