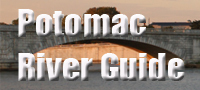 Benjamin Banneker Park
Memorial Park

Banneker Park is located at the end of L'Enfant Placa on an elevated location overlooking the D.C. waterfront. It consists of concentric rings of trees, walls, and pavement and a partial traffic circle. Built in 1967, it has not been widely used and has been the subject of renovation plans.
In 2017, the developers of the new Wharf project on the waterfront began construction of a stairway, new bicycle lanes around Banneker Circle, and stormwater improvements. The project will allow for pedestirian and bicycle access between the National Mall, L'Enfant Plaza, and the Southwest Waterfront.
The park is named for Benjamin Banneker, the surveyor who served as an assistant to Andrew Ellicott in surveying the City of Washington in 1791.
Suggested Links
Contact Information
National Park Service
429 L'Enfant Plaza SW
Washington DC 20024
202-426-6841
Website