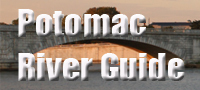 National War College
Historic Site

This large building at the confluence of the Anacostia and Potomac Rivers, called Roosevelt Hall, is the home of the National War College. The construction of Roosevelt Hall commenced on February 21,1903 on Greenleaf Point and was completed in 1907. The design of the building moves out from the central rotunda with two wings extending to the east and west. These wings are 116 feet long and lighted at each end by arched windows. The West Wing holds unobstructed views of the three-story west wall.
It was originally established as the Army War College library with cast iron shelving established on the first floor. Over the years, the collection grew and the stacks increased in height to 5 levels accessed by nearly vertical cast iron stairs that reached the 3rd story floor of the building.
The mission of the National War College is to educate future leaders of the Armed Forces, Department of State, and other civilian agencies for high-level policy, command and staff responsibilities by conducting a senior-level course of study in national security strategy.
Read Brad B.'s review of National War College on Yelp
Suggested Links
Contact Information
National War College
300 D Street SW
Washington DC
202-685-3674
Website