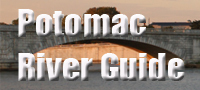 Leonardtown Wharf Park
Canoe/Kayak Access Point
The town of Leonardtown has developed a new public park that features canoe and kayak rentals with tours of McIntosh Run, a 3-mile canoe/kayak trail. For more information, select this link.
The site is part of the Water Trails of St. Mary's County.
Leonardtown Wharf Park is part of the "Find Your Chesapeake" project of the National Park Service and the Chesapeake Conservancy. Click here for details.
Photo: St. Mary's County Parks & Recreation.
Suggested Links
Contact Information
St. Mary's County Parks
22500 Washington Street
Leonardtown MD 20650
301-475-9791
Website