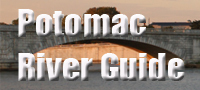 Newtowne Neck State Park
Canoe/Kayak Access Point

The Newtowne Neck State Park is a 776-acre peninsula surrounded by Breton Bay, St. Clement's Bay, and the Potomac. The location is the site of the second settlement in Maryland (after the original settlement in St. Mary's City). The Maryland Department of Natural Resource purchased land for the park in April 2009, in an effort to protect the waterfront from development. The park has seven miles of waterfront. The canoe/kayak launch site is located near the parking lot. For more information on this park, select this link.
Newtowne Neck is a site on the Southern Maryland Religious Freedom Byway, a route of historic sites dealing with the establishment of religious freedom in the U.S.
Newtowne Neck State Park is also part of the "Find Your Chesapeake" project of the National Park Service and the Chesapeake Conservancy. Click here for details.
Suggested Links
Contact Information
Maryland Dept. of Natural Resources
2600 Newtowne Neck Road
Compton MD
301-872-5688
Website