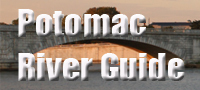 DC Sail/American Spirit Charters
Tour Boat

The American Spirit schooner may be chartered in the evening throughout the week and any time of day on the weekends up until October 13th. Wine and cheese parties are a favorite! Kids (and adults) can "heave-ho" the lines to raise sails and steer the vessel. Departure is from Gangplank Marina, at 600 Water Street, SW, Washington DC. (3 blocks from Waterfront Station). Private charters last three hours for a group of up to 35 people. Soft drinks and water will be provided and guests are welcome to bring their own beer, white wine and food. Catering options are also available from Phillip's Seafood.
DC Sail is the community sailing program of the National Maritime Heritage Foundation (NMHF).
The mission of DC Sail is to promote and sustain affordable educational, recreational and competitive sailing programs for all ages in a fun and safe environment. DC Sail empowers its participants to develop self-respect and sportsmanship, foster teamwork, and cultivate sailing skills and an appreciation for maritime-related activities. In addition, DC Sail enhances the DC community by using sailing to bolster community spirit and volunteerism.
DC Sail is located in Southwest Washington D.C. are re-connecting people of the Washington metropolitan region to the water . Sailing opportunities are available for adults and youth aboard small boats and our 65 foot schooner, American Spirit. Profits from all our programs will go towards offering under served inner city youth the opportunity to learn to sail.
Suggested Links
Contact Information
DC Sail
600 Water Street, SW
Washington DC 20024
202-547-1250
Website