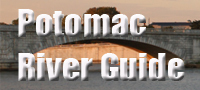 Paul Hall Center for Marine Education
Maryland School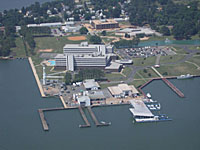 America's largest school for merchant marines is nestled on 60 acres on a quiet cove near Piney Point. Established in 1967, the Paul Hall Center for Marine Education has attracted as many as 5,000 students. During the 1970s, the number of students declined as the demand for merchant marines dipped; but in recent years, more jobs have been available for graduates.
The school has an extensive physical training program, including knot-tying, lowering lifeboats, and handling fire equipment. The complex includes dormitories, training ships, and other facilities. It is funded by U.S. shipping companies and operated by the Seafarers International Union. The school is named for an early president of the union, Paul Hall.
The school's Basic Vocational Education and Basic Food Service programs guarantee each student a well-paid job aboard a vessel that is under a contractual agreement between the private shipping companies and the Seafarers International Union. The advanced and specialized programs assure upward mobility through the maritime industry. The school also has programs for high school equivalency, reading improvement, and self-enrichment as well as college programs. Open house is on the first Sunday of every month from 9 a.m. to 5 p.m.
Suggested Links
Contact Information
Paul Hall Center
P.O. Box 75
Piney Point MD 20674
301-994-0010
Website